Memphis, Tennessee is ranked as one of the top cities in the country for barbecue food. With over 100 BBQ restaurants in Memphis and multiple world-famous BBQ joints, it's safe to assume you'll get some of the best tasting barbecue when you visit. As one of the four regions known for barbecue food, Memphis BBQ is highly pork-centered with a Memphis-style rub using many different spices. Keep reading for the top 10 places where you can get the best BBQ in Memphis!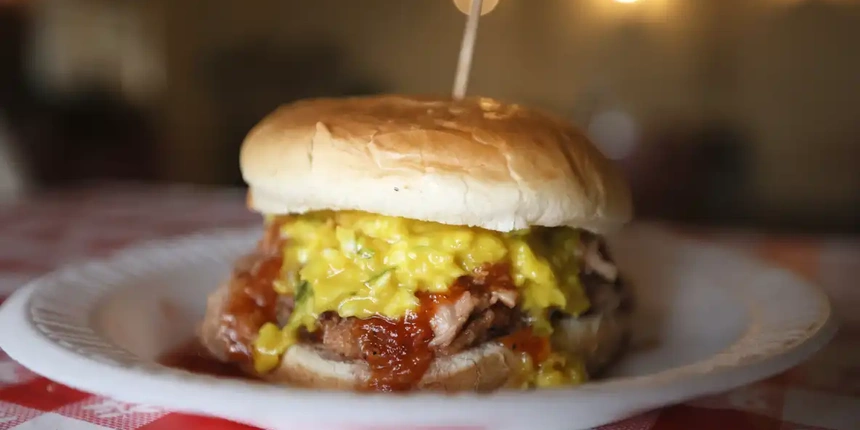 Photo by: Joe Rondone
Payne's Bar-B-Que
Any Memphian with a passion for good Memphis Barbecue would throw a fit if we didn't include Payne's Bar-B-Que on this list! Payne's BBQ is messy and you're going to need a couple extra napkins, but it sure is delicious! Their BBQ Pork sandwiches specifically are a mess in the best way. However, one of Payne's best bites is their beans - known as being indescribably delicious, it's something you just have to try for yourself.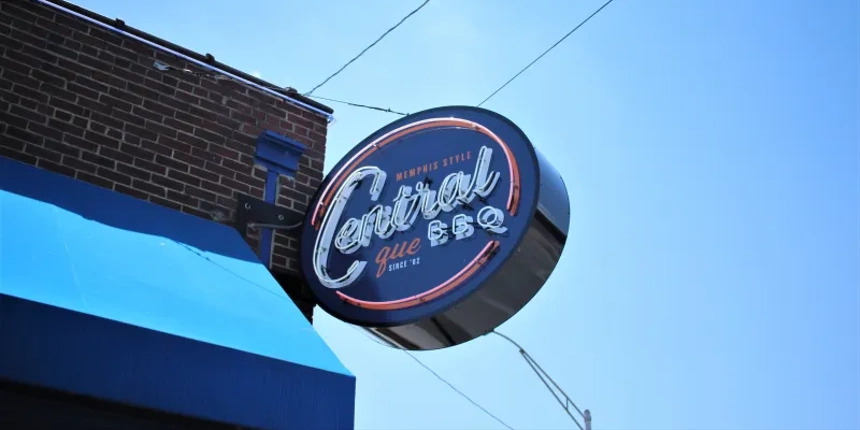 Photo by: Barbecue Bros
Central BBQ
Central BBQ has two locations, one downtown in the heart of the city and one on the west side, east of the Mississippi. Central has been voted best BBQ in Memphis for 6 years from 2006 to 2012. They smoke all their wings low and slow. If you give this place a visit, be sure to try their wings, jerk, or smoked muddy wings! Or if you're feeling up to it, their bologna is crazy good.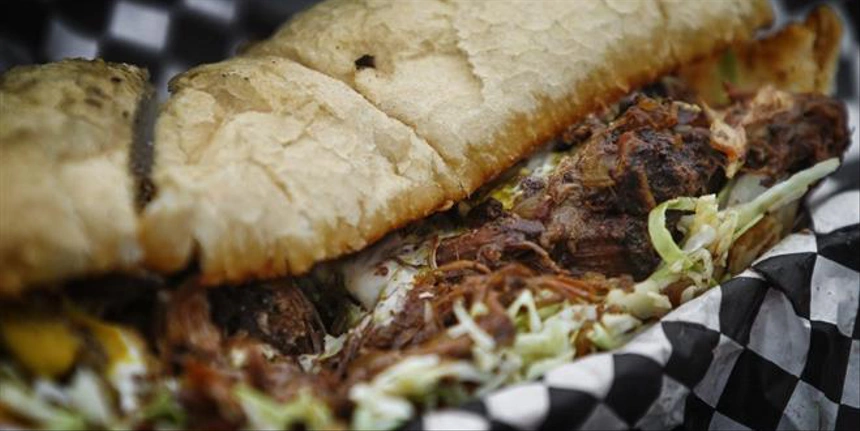 Photo by: Mark Weber/The Commercial Appeal
Elwood's Shack
Elwood's is great - so great in fact that rumors of them opening a second, and much larger location have started to spread! Featured in the Food Network's "Burgers, Brew and 'Que" this casual deli-smokehouse combo is a must visit if you're in the area looking for the best BBQ restaurants in Memphis. For a delicious sandwich stacked high with authentic Memphis BBQ, Elwood's Shack is the perfect place to go.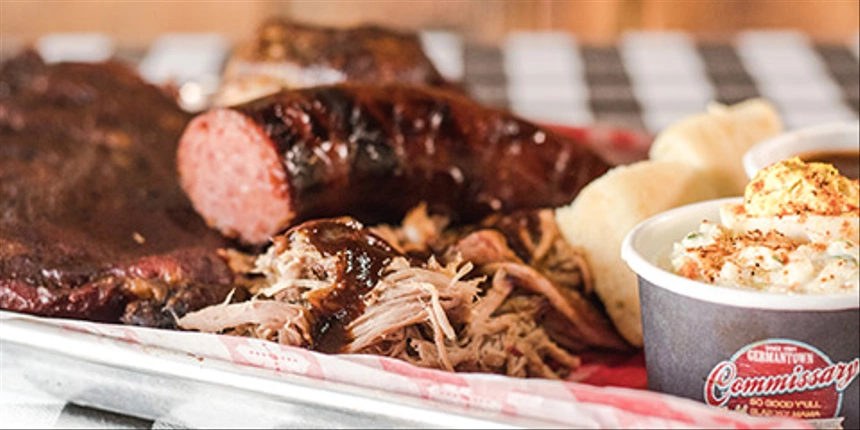 Photo by: Germantown Commissary
Germantown Commissary
The Germantown Commissary offers low and slow, hickory smoked, original Memphis Barbeque. They've been in Memphis for over 90 years and spend the last 40+ making some of the best BBQ in Memphis. It's delicious and worth stopping in, 'nuff said!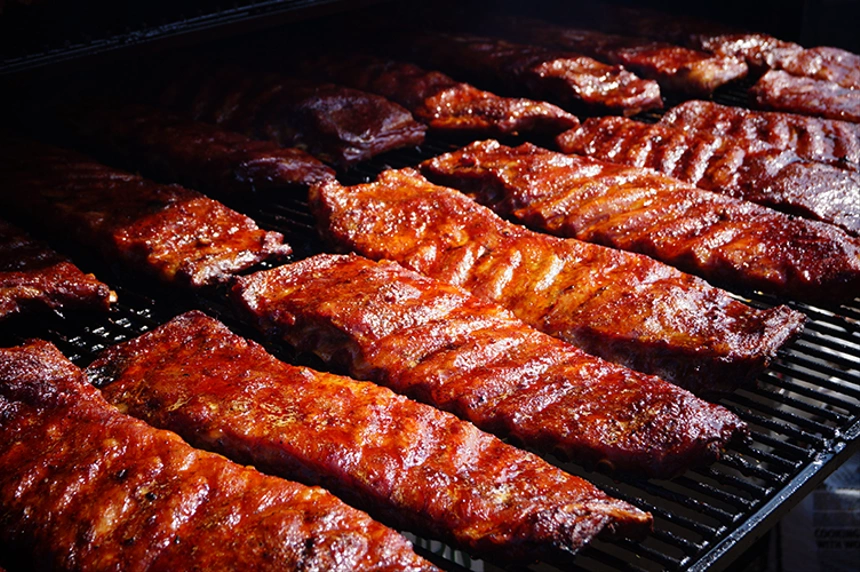 The Bar-B-Q Shop
The Bar-B-Q shop is yet another Memphis, TN spot to be featured on Food Network. They were even voted #1 in ribs by the show "Top Five Restaurants"! Located in the center of Midtown, this place is definitely worth the stop. With sauces and slaws made entirely from scratch, they deserve a spot on the "must-try" list.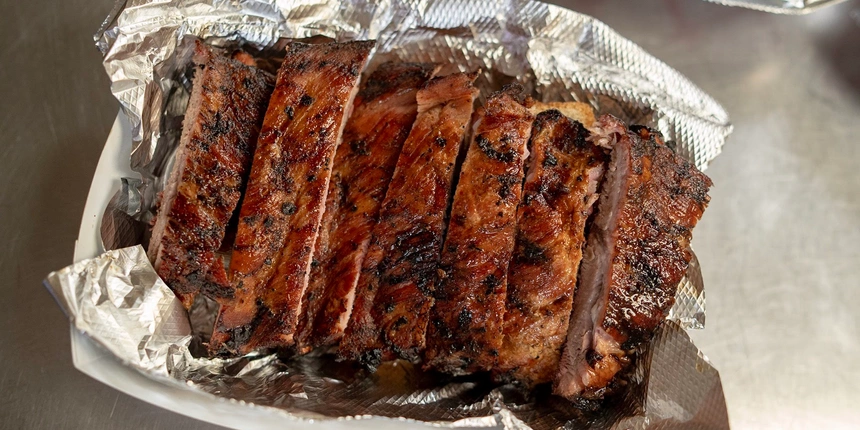 Photo by: Michael Butler Jr.
Ball Hoggerz BBQ
Merritt Bailey, pitmaster and owner of Ball Hoggerz BBQ, is a confident man, and rightfully so. Son of the late and great D'Army Bailey, Merritt holds the name with pride. Traveling the country, he and his crew have garnered many accolades for their outstanding BBQ. Give the menu items a try, or check out their Facebook page in advance and maybe try some of their secret menu items - but you didn't hear that from us!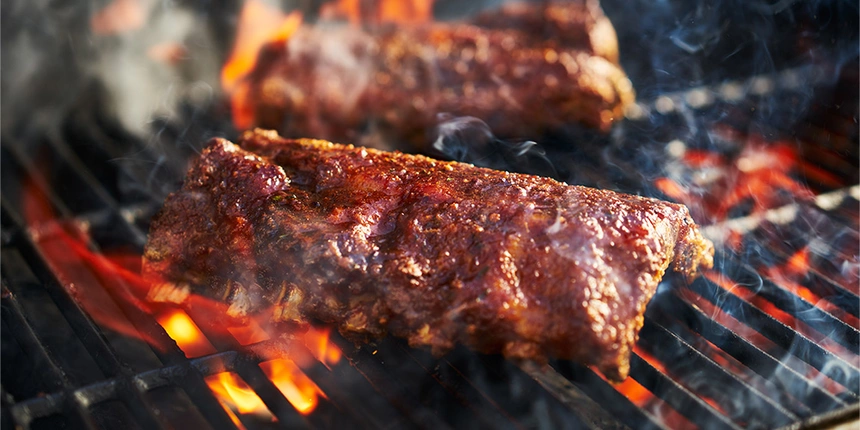 Fat Larry's
With a name like Fat Larry's comes certain expectations, large portions, and juicy, tender BBQ. Fat Larry's provides giant portions and some seriously good BBQ. Without an overreliance on their sauce to make up for flavor, they let their meat and smoke bring the main flavor. Their fried catfish is a fan-favorite and worth the try for someone who might not want something so heavy!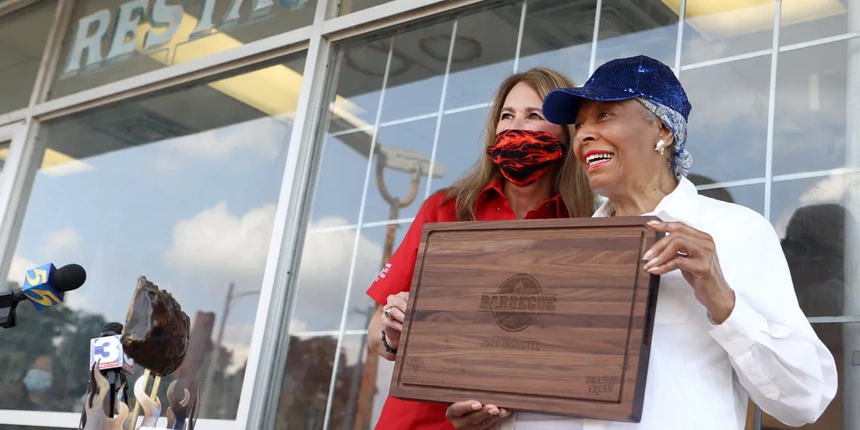 Photo by: Joe Rondone/The Commercial Appeal
Cozy Corner Restaurant
Cozy Corner has been curated and cared for by four generations of passionate people. This mom-and-pop hole-in-the-wall spot is unamusing from the surface but stepping inside gives you the full picture. With soulful music, smiling faces, and the delicious smell of Memphis BBQ, it's no wonder they've been around for almost 50 years. Oh, and the pitmaster, Desiree Robinson, is in the American Royal Barbecue Hall of Fame, so check them out!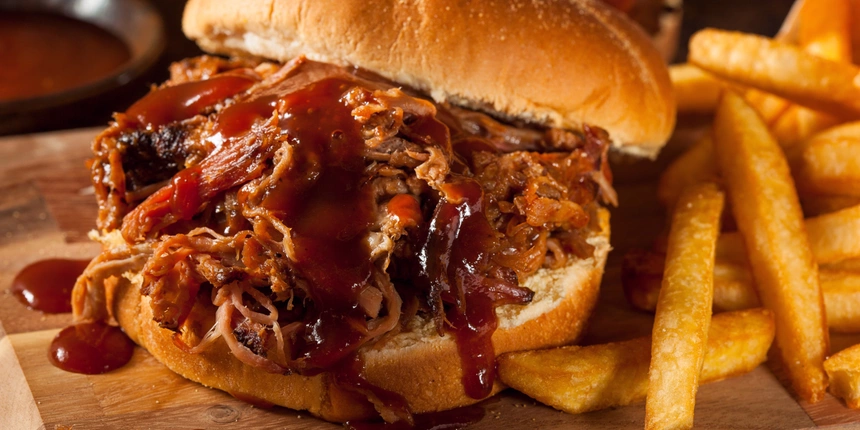 Corky's Ribs & Bar-B-Q
Corky's Ribs & BBQ has expanded over the years, opening eight different locations. But, the original is located in East Memphis off of Poplar Ave. Corky's is known for their large menu and excellent customer service. Having been rated best BBQ in Memphis 22 times, this world famous BBQ has even found its way into the frozen aisles of grocery stores. For the real deal, try Corky's in East Memphis during your trip to the area!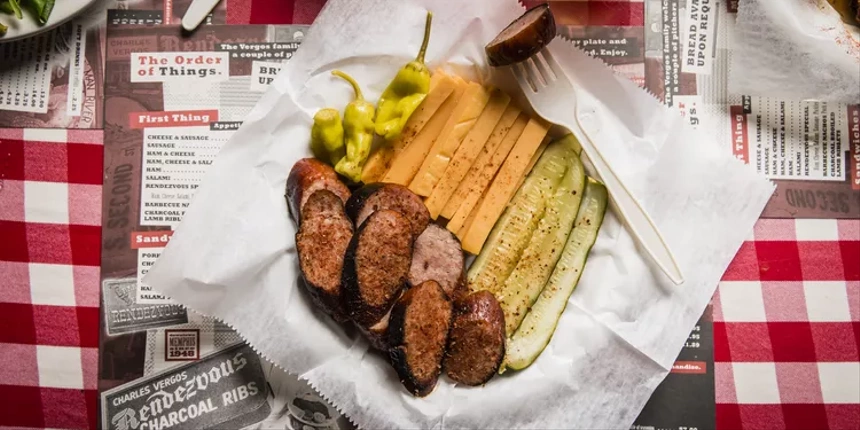 Photo by: Robbie Caponetto
Charlie Vergos Rendezvous
Charlie Vergos Rendezvous, or Rendezvous, or even simply Vous, is a great spot. While in town, you'll probably hear locals refer to this spot by any of their multiple names. Although Rendezvous may have different names, it might be easier just to call it delicious! They are most popularly known for their ribs, which are good with or without their sauces. This joint had been around since 1948 and they aren't going anywhere anytime soon.
As you can see, Memphis, TN doesn't take BBQ lightly! If you're planning a trip to our Camp-Resort, be sure to set some time aside to try some authentic, Memphis-style barbecue food. Our Tennessee campground is located only 20 minutes away from downtown, so you'll be a quick drive away from some of the best BBQ restaurants in Memphis when you stay with us! We hope this helps you narrow down your search for the best BBQ restaurants in Memphis!