We have lots of exciting improvements planned here at Jellystone Park™ Memphis! Although our Camp-Resort is much loved by many of our returning campers, we hope these improvements continue to WOW our existing campers while attracting new campers who are looking to create lasting memories! Keep reading to find out everything that's new at our top-rated Tennessee campground.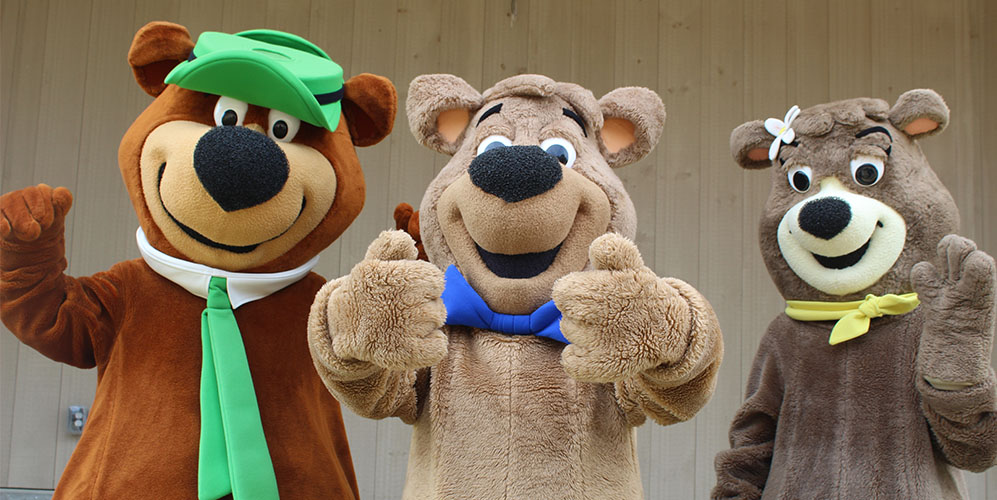 A New Friend
That's right, Cindy Bear™ is joining her friends Yogi Bear™ and Boo Boo™ at Jellystone Park™ Memphis! It's time to make even more memories and take pictures that will last a lifetime – your first family photo with all three bears! Cindy Bear™ is excited to join in on the fun throughout the season and participate in photos, themed weeks, and activities that are perfect for bears and campers. Be sure to book a stay with us this season to see all three bears for yourself!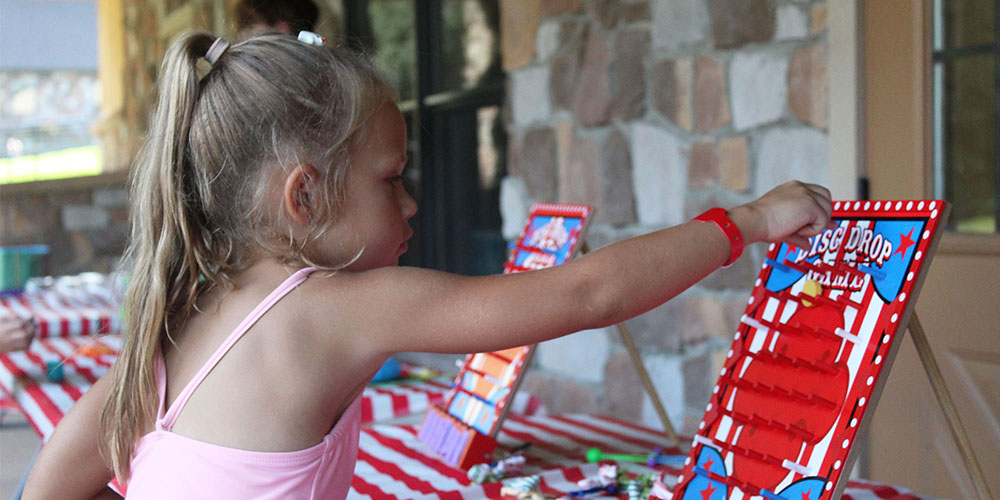 New Themes
You've spoken and we've listened! From our Carnival of Dreams Weekends, to Mess Fest Weeks, to Holiday Shake-Up Weekend, our new themes will be sure to keep everyone having fun from dusk to dawn! Spread throughout the 2023 season, our new themed weeks will bring a variety of new activities and new memories to our top-rated Tennessee campground. To view the full list of themed weekends/weeks and to start planning your 2023 camping trip, visit our booking website.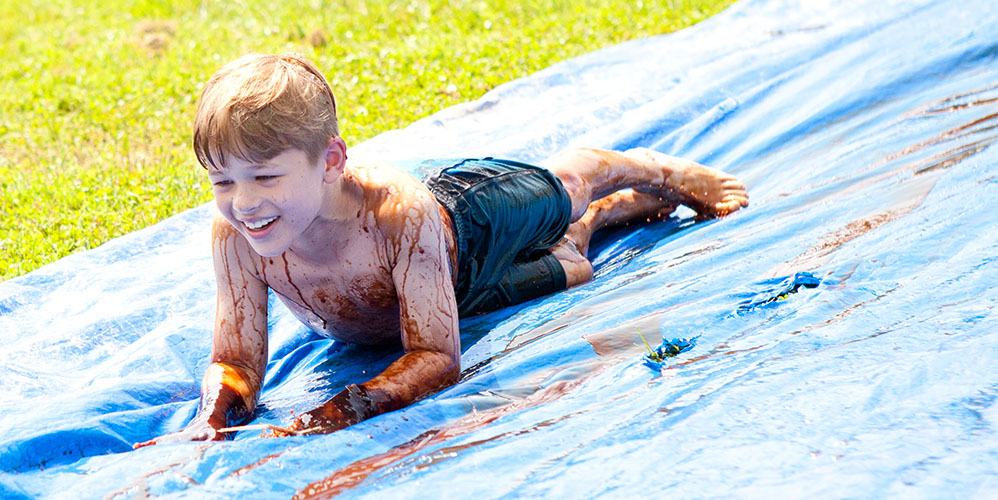 New Activities
For 2023 we are introducing new activities that will keep everyone outside longer and make the laughs louder! To give you some ideas of what we have in the works here are a few new and improved activities! First, a campground favorite is joining Jellystone Park™ Memphis – A CHOCOLATE SLIP 'N SLIDE! Join us during our Mess Fest Weeks from 6/9 - 6/22 to participate! Another fun activity to look forward to, a revamped Color Fun Run! Don't miss your chance for a more colorful route throughout the park than years past! Plan a stay during 5/26 - 6/8 to have fun and color the park! If you want to check out the rest, be sure to check out our events page to see all the fun events planned for the Jellystone Park™ Memphis 2023 season!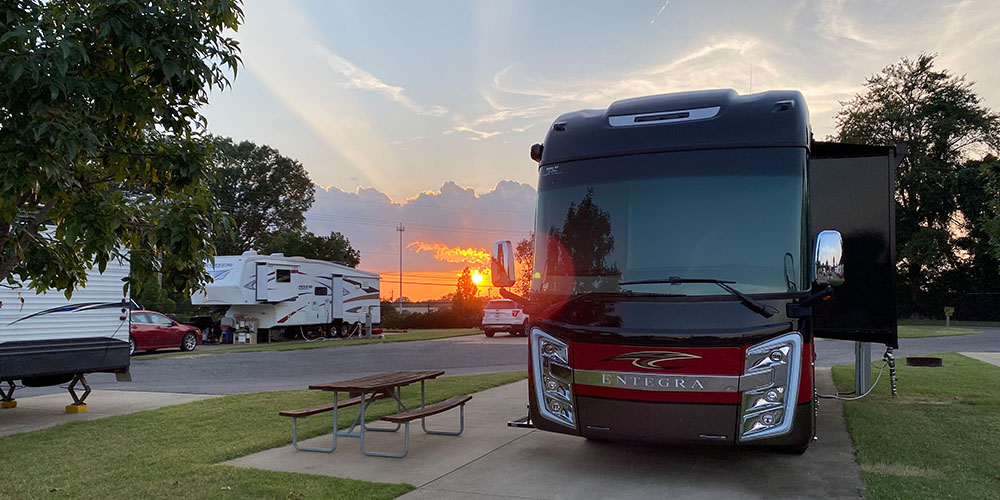 Improved Deals
Our deals just got better. If you're a fan of our 4-Night Deal, then you're in luck! Campsites are now 25% off when you stay 4 nights during peak season. If you want to take advantage of this deal make sure you book a Sunday - Thursday OR Monday - Friday stay during peak season (5/26 - 8/5) and use the promo code 4NIGHT at booking. More deals to highlight are our 5-Night and 7-Night deals. Campsites are now 30% off when you book 5 nights and when you book 7 consecutive nights ALL SEASON! To save big with these two deals use either promo code 5NIGHT or 7NIGHT at booking. To see all of our deals and view the terms and conditions, check out our deals page!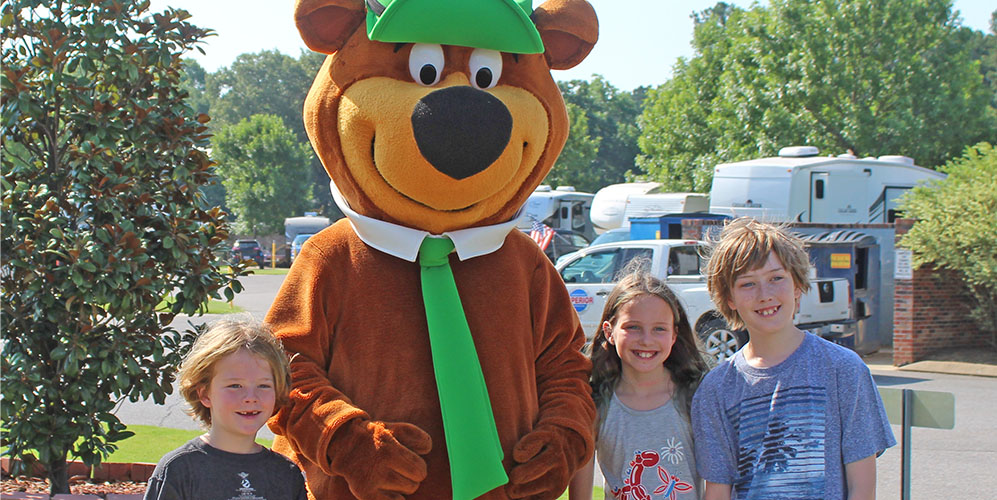 More Bears
Bears, bears, and more bears! Taking a photo with Yogi Bear™ and Friends is a must when you stay with us here at Jellystone Park™ Memphis! In 2023 you can look out for Yogi Bear™, Cindy Bear™, or Boo Boo™ walking around the campground, waving to you from a "Hey Hey" Ride, or even posing for a photo throughout our top-rated campground. You may even find the bears taking a stroll to the outdoor pavilion to see what is going on for the day, but make sure to keep an eye on your pic-a-nic baskets!
As you can see, Jellystone Park™ Memphis will be bigger and better than ever this 2023 season! We hope to show you all that our Camp-Resort has to offer - like inflatable water slides, a new friend, new themes & activities, and more! If you're ready to book, give our reservations team a call at (662) 280-8282, or you can book online. See you soon!