When planning the perfect trip to anywhere, food is a huge consideration. It can be stressful trying to find the perfect place to eat for the family or a nice brewery or winery to visit on your own. Fortunately, when it comes to the city of Horn Lake, MS we've got you covered. Our Jellystone Park™ Memphis location is nestled just outside of Memphis. As a result, we've become experts on the area. Below, we've outlined a few restaurants, wineries, and breweries that we personally recommend and hope you give a try during your next visit!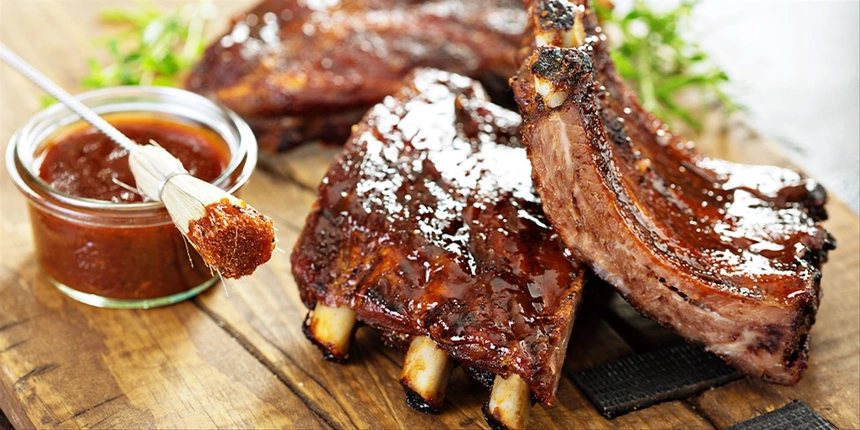 Restaurants
Finding a place to sit down and grab a bite can be tough. With so many different options and varying reviews, it can be difficult figuring out what places are truly good. Well, we can help with that! The Memphis area has tons of restaurants to choose from with delicious food options. We've compiled our top five Memphis restaurants below!
Central BBQ
Central BBQ has two locations, one downtown in the heart of the city and one on the west side, east of the Mississippi. Central has been voted best BBQ in Memphis for 6 years from 2006 to 2012, making this Memphis restaurant a must visit on your next stop. They smoke all their wings low and slow. If you give this place a visit, be sure to try their wings, jerk, or smoked muddy wings! Or if you're feeling up to it, their bologna is crazy good.
Crawfish Haven Seafood Restaurant
Offering authentic Cajun Creole cuisine cooked in their very own special Cajun family seasoning recipe, this Memphis restaurant is one that you simply can't miss. Crawfish Haven Seafood Restaurant believe that their seasoning is the "lagniappe" (a little something extra). They offer a variety of items boiled in this special seasoning, including crawfish, shrimp, snow crab, Dungeness crab, King crab, whole Lobster, Cajun sausage, corn, and potatoes. You can also get Crawfish Étouffée, several types of Gumbo, Cajun Red Beans & Rice w/sausage, Cajun Shrimp n Grits, Pork & Sausage Jambalaya, two types of Authentic Boudin, Hot Pork, or Crawfish. Be sure to add them to your list of things to do on your next trip to our Memphis campground.
Ball Hoggerz BBQ
Merritt Bailey, pitmaster and owner of Ball Hoggerz BBQ, is a confident man, and rightfully so. Son of the late and great D'Army Bailey, Merritt holds the name with pride. Traveling the country, he and his crew have garnered many accolades for their outstanding BBQ. Give the menu items a try, or check out their Facebook page in advance and maybe try some of their secret menu items - but you didn't hear that from us!
Cozy Corner Restaurant
Cozy Corner has been curated and cared for by four generations of passionate people. This mom-and-pop hole-in-the-wall spot is unamusing from the surface but stepping inside gives you the full picture. With soulful music, smiling faces, and the delicious smell of Memphis BBQ, it's no wonder they've been around for almost 50 years. Oh, and the pitmaster, Desiree Robinson, is in the American Royal Barbecue Hall of Fame, so check them out!
Charlie Vergos Rendezvous
Charlie Vergos Rendezvous, or Rendezvous, or even simply Vous, is an amazing restaurant in Memphis. While in town, you'll probably hear locals refer to this spot by any of their multiple names. Although Rendezvous may have different names, it might be easier just to call it delicious! They are most popularly known for their ribs, which are good with or without their sauces. This joint had been around since 1948 and they aren't going anywhere anytime soon.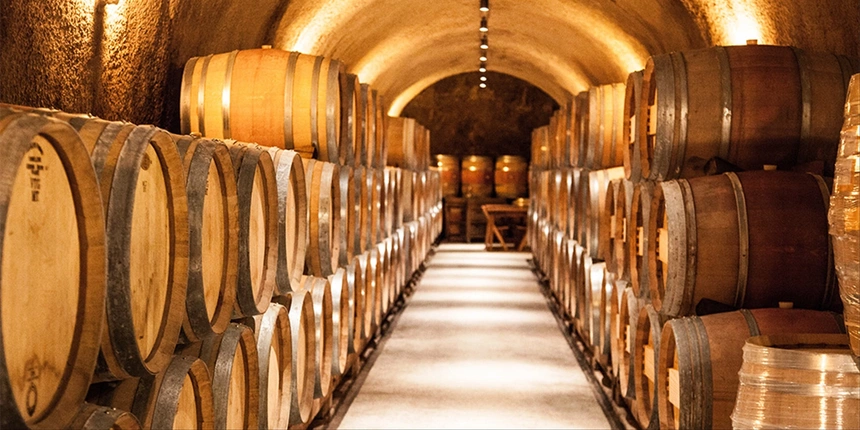 Wineries
When it comes to fine wine near Memphis, you won't find any better than the two wineries below. From the family-owned Old Millington Vineyard to the beautiful scenery of Delta Blues Winery, you won't regret visiting these Memphis wineries.
Old Millington Vineyard
Old Millington Vineyard ​is where the music meets the wine! Established in 2000, they are a family-owned boutique-style winery nestled in the rolling hills of West Tennessee 14 miles north of downtown Memphis near Millington, making this Memphis winery just 29 miles from our Camp-Resort. Drop by and pick up a few bottles of their award-winning wines on your next visit!
Delta Blues Winery
Driving South on Stewart Road just after getting off 385, you won't miss the black, iron gates that open up into the long, scenic driveway of Delta Blues Winery. To the left of the driveway is a small, calm lake, the vineyard growing and twisting along the grounds around it making the scenery just one draw to this great Memphis winery. Wine tastings are offered throughout the day and each tasting includes four wines. Tours are also available as time permits, and groups of ten or more are encouraged to call ahead and make reservations. BONUS! If wine isn't your thing, they serve beer as well.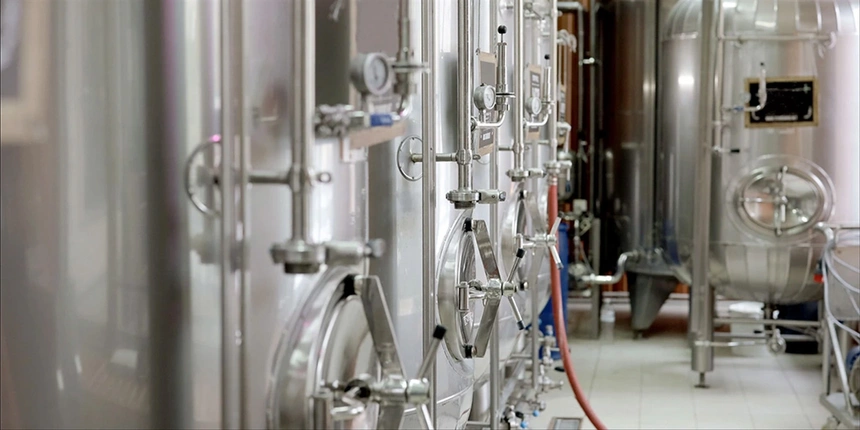 Breweries
Horn Lake, MS offers plenty of breweries but finding the best ones to visit can be tricky. Fortunately, if you're looking for a cold one in Memphis or trying to sample some craft brews in Horn Lake, these five breweries we've compiled below should have you covered.
Ghost River Brewing Co.
As the first Craft Brewery in Memphis, Ghost River Brewing Co. strongly believes that craft beer is about community! They strive to make beer that everyone (of legal drinking age, of course!) can enjoy and to foster a fun, welcoming atmosphere at both of their taprooms where you can come and enjoy their ales with friends, family, pups, Memphians, and non-Memphians alike.
Crosstown Brewing Co.
Construction began in May of 2017 and in February of 2018 Crosstown Brewing Co. finally opened their doors to the public and began to send their beers to the bars, restaurants, and retail stores of Memphis. Since then, they have expanded their distribution to accounts throughout Tennessee, Mississippi, and Arkansas. The taproom at this Memphis Brewery has become a place where you can visit with friends, enjoy some trivia, or listen to live music all while enjoying a delicious beverage.
High Cotton Brewing Co.
Located just 16 miles from our Camp-Resort is the great Memphis brewery, High Cotton Brewing Co. With a meticulous selection of ingredients, the process of trial and error, and a ruthless critique of their beers, they have created a collection of beers that they can be proud of. With 11 beers currently on-tap you are sure to find one your taste buds will enjoy to the fullest!
Hampline Brewing Company
Located on Hampline bike and pedestiran trail, a two-mile corridor that connects Overton Park and Shelby Farms Park via Broad Street and Tillman Street, sits Hampline Brewing Company. With an extensive beer library, this brewery in Memphis is sure to have something that even the pickiest person will enjoy. With a renovated taproom and landscaped greenspace features, Hampline Brewing Company has everything you'll ever want for your craft beer home away from home.
Mississippi Alehouse + Brew Pub
A beer bar and brew pub for for craft beer lovers sits just 25 minutes from our Memphis camping resort. Mississippi Alehouse brews their local beer right next door at their brewing facility, The ALEHOUSE BREW HAUS! The Home of "Ale House Light, Arm Chair Amber and Old Towne IPA." As well as Backwater Ciders. This brewery near Memphis features Mississippi breweries and a few other ones from around the area. While they are a beer only establishment, they DO allow any food to be brought in to eat. They have OB Pizza Co. located inside the ale house and Sidestreet Burgers is next door.
Whether you're looking for a nice family restaurant, a beautiful vineyard & winery, or a cozy taproom to discover, Horn Lake, MS has a place for you. If you need a place to stay while out here though, check out our Camp-Resort, as we are only a short distance from all of these excellent spots! To book your stay, call 662-280-8282 or click
here
to view availability. We look forward to seeing you soon!